Solutions
We provide heating for residential real estate, business premises, shopping centres, hotels, industrial real estate, office buildings and public premises such as schools, hospitals, swimming halls, day-care centres, assisted living facilities and clinics.
Our services cover the whole life cycle of a heating system. Installation and modernization services are led by our project managers, our maintenance technicians and supervisors provide annual repairs, and we take care of fault repairs and leakage checks according to orders received through our 24/7 on-call service number. We are happy to discuss about our customer's wishes and future goals. For example, choices of equipment and refrigerants depend on future projects.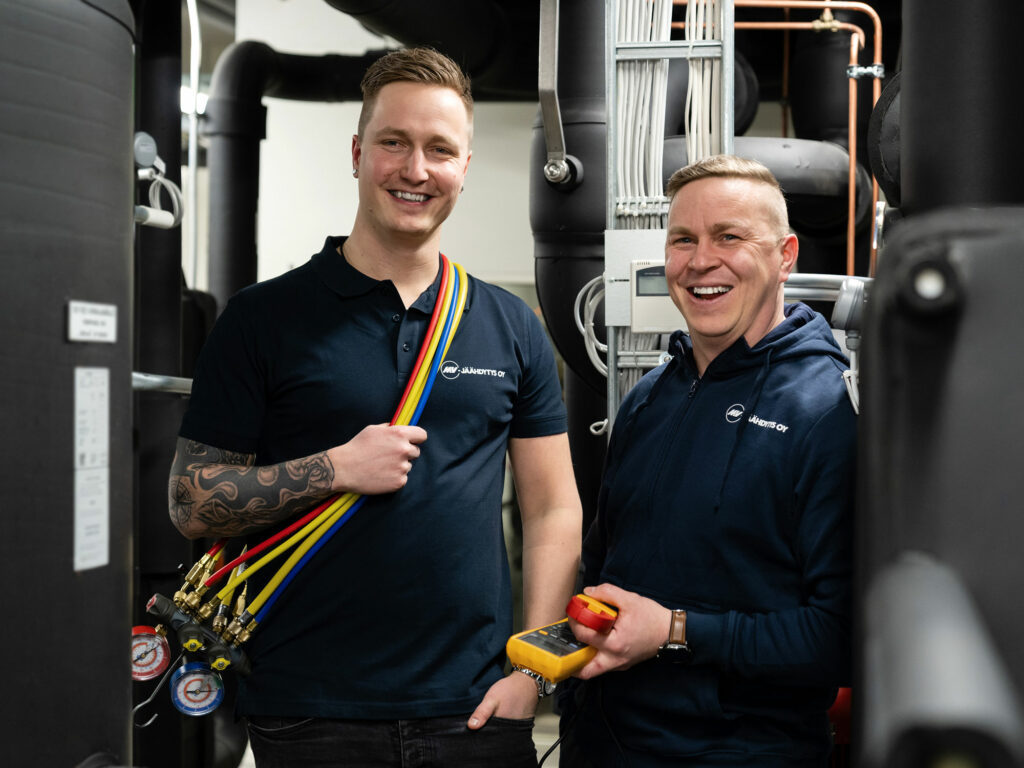 We design and construct even the most complicated and modern integrated heating and cooling systems. Energy can be restored from the exhaust air, and it can be used, for example, for heating water by e.g., VRF systems or exhaust air heat pumps. The energy restored from the exhaust hair can also be used for heating the supply air. Therefore, heat recovery systems enable the use of environmental friendly solutions and reduce electricity consumption when the residual heat is circulated in an energy efficient system.
Our services
We service all equipment and brands:
ground source heat pumps
exhaust air heat pumps and other heat recovery solutions
air source heat pumps
air-water heat pump / air to water heat pumps
multiple-use heat pumps
Annual maintenance
Anticipation is the key to ensure the reliability, performance, safety, and economic efficiency of the equipment. With the annual maintenance contract MV-Jäähdytys undertakes the maintenance of the customer's heating devices. We take care of the customer's legal obligations as well as the performance and fonctionality, energy efficiency and long-life cycle of the equipment. In addition, we are responsible for providing proper documentation and for its storage. Each of our annual maintenance contract customers will be appointed with their own supervisor, with whom annual maintenance will be scheduled at the most suitable time for the customer.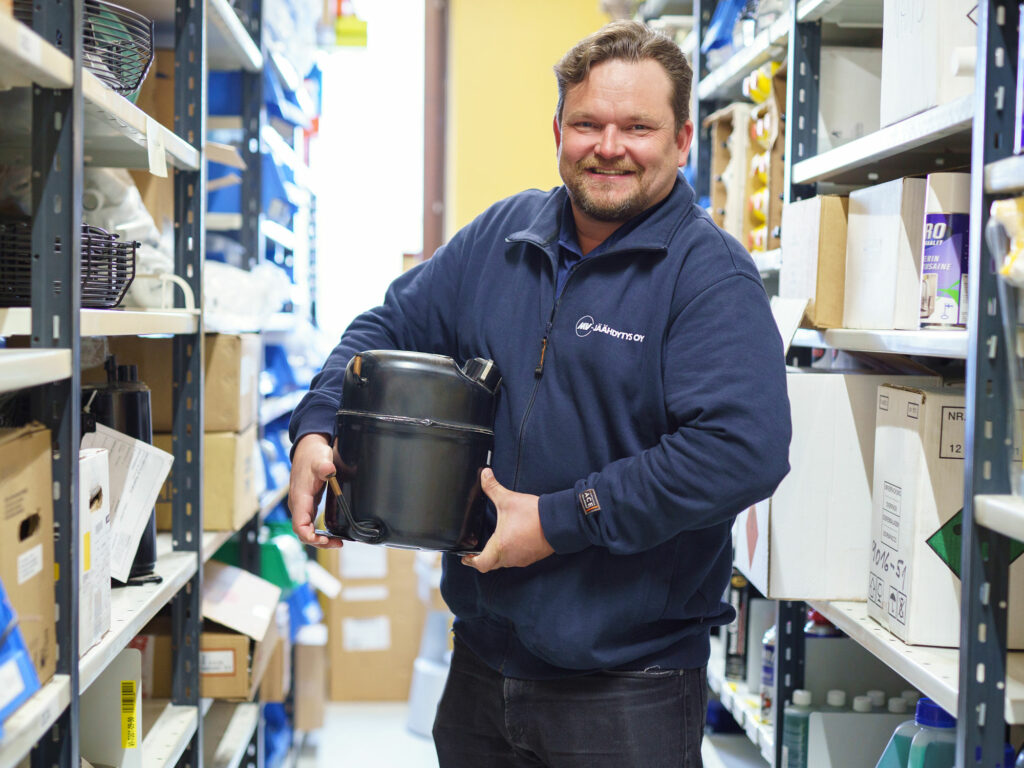 While planning the annual maintenance contract, it is possible to execute an anticipatory analysis of the equipment. Based on this analysis, we will create a quote including all the legal obligations of the owner of the equipment, such as, and not to mention all recommended measures and maintenance intervals for each piece of equipment. We create the quote based on the experience and recommendations of our MV-Jäähdytys professionals. The quote will then be discussed with the customer, and it can be tailored according to the customer's wishes.
Read more about our annual maintenance contracts!
Fault repairs
MV-Jäähdytys is at your service also in times of emergency. Our customer service agents will pick up the phone on every day of the week, around the clock. Our on-call service number 0207861900 is available 24/7, nationwide.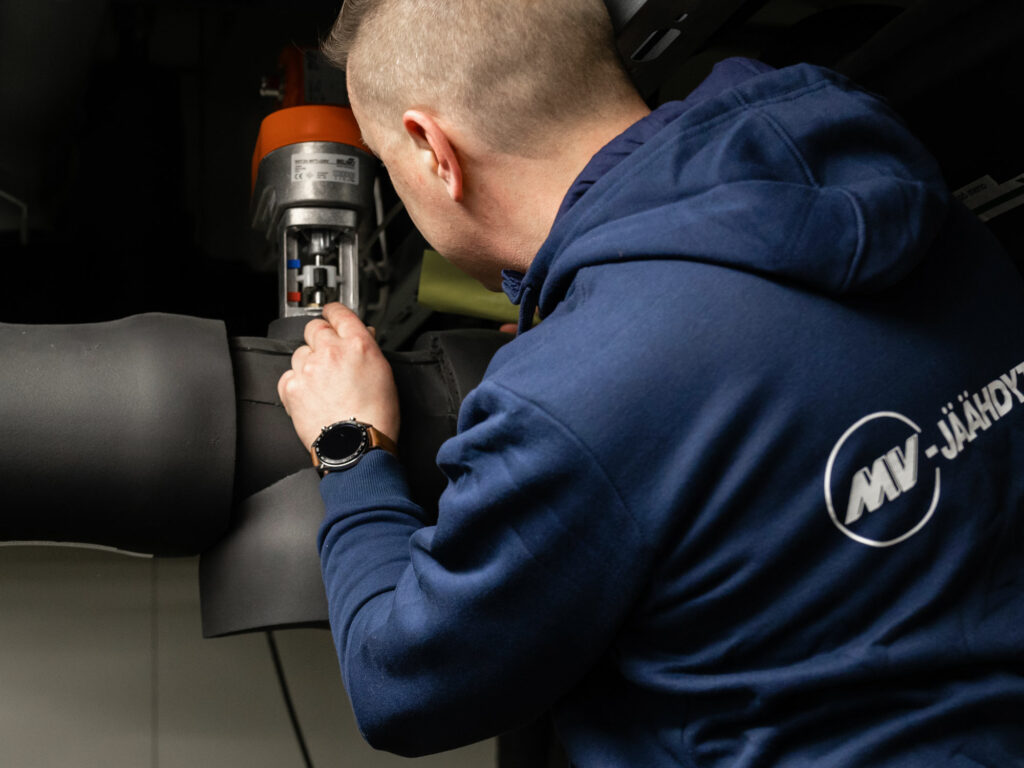 The most common needs for fault repairs are refrigerant leaks, incorrect adjustments of electronic components, breakdowns and faults resulting from impurities. Our maintenance technician will schedule a time for repair together with the customer. The technician will also verify, which refrigerant or coolant is used, the right tools and spare parts, as well as other necessary underlying information, so that the fault can be repaired right at the time of arrival.
Projects and professional services
We design and create heating and heat recovery solutions for various industries and needs. Our project managers are experts in their industries and can design heating systems and carry out the project from the very beginning to the end. Together with the customer, we will design a solution, which will be resistant, energy efficient and have low life-cycle costs.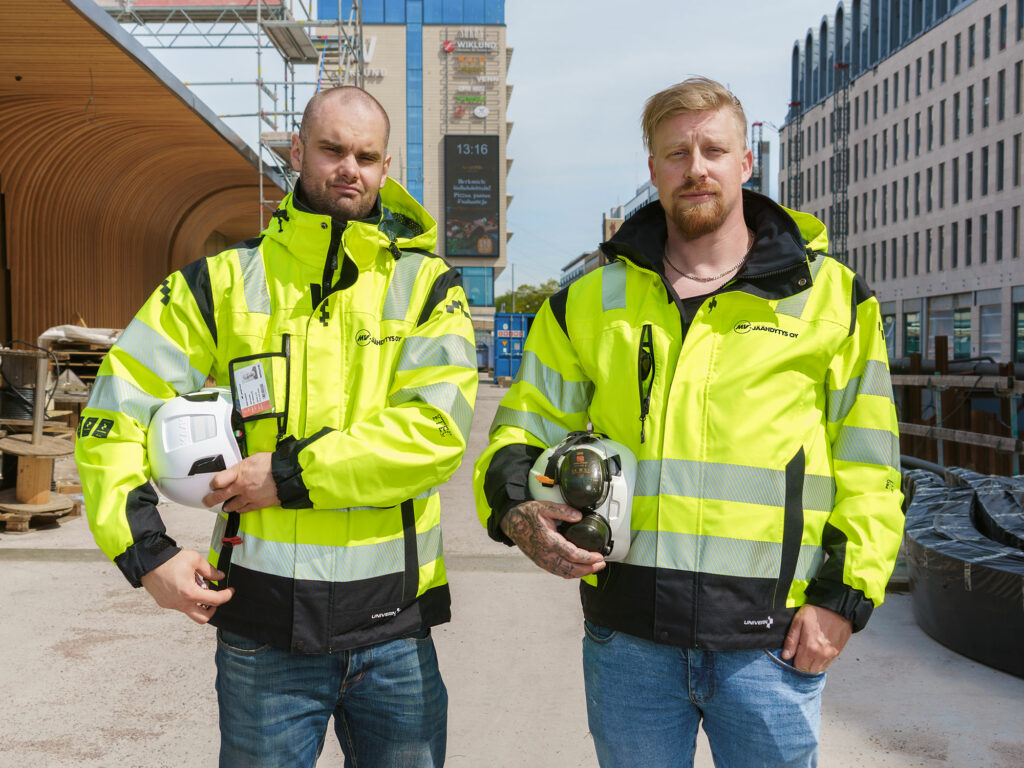 After getting to know the site, we will create a quote based on a mutual roadmap, sign a works contract, supervise activities at the construction site, and finally hand over the ready-made plant to the customer. At the end of the project, the project owner will receive an exhaustive report and is usually willing to continue the cooperation in terms of a maintenance agreement. Our customers choose us, because our expertise is beyound doubt and it goes hand in hand with our competitive total price of the project. Feel free to ask more from our project managers!
Our professionals provide consultation for example choosing refrigerants, coolants and equipment, analysis of refrigerants and refrigerant flow , give advice for challenging conditions of use and provide training and guidance for the use of the equipment they have installed and serviced. Each of our project and maintenance contract customers have their own expert at their service.
Equipment and spare parts delivery
We maintain and optimise our logistics centers, located in different parts of Finland, and filled with raw material for construction sites, refrigerants, as well as spare parts, components, and compressors of thousands of different manufacturers. Our comprehensive logistics centres help improve our project managers' work at construction sites and our maintenance technicians work on annual maintenance and sudden fault repairs.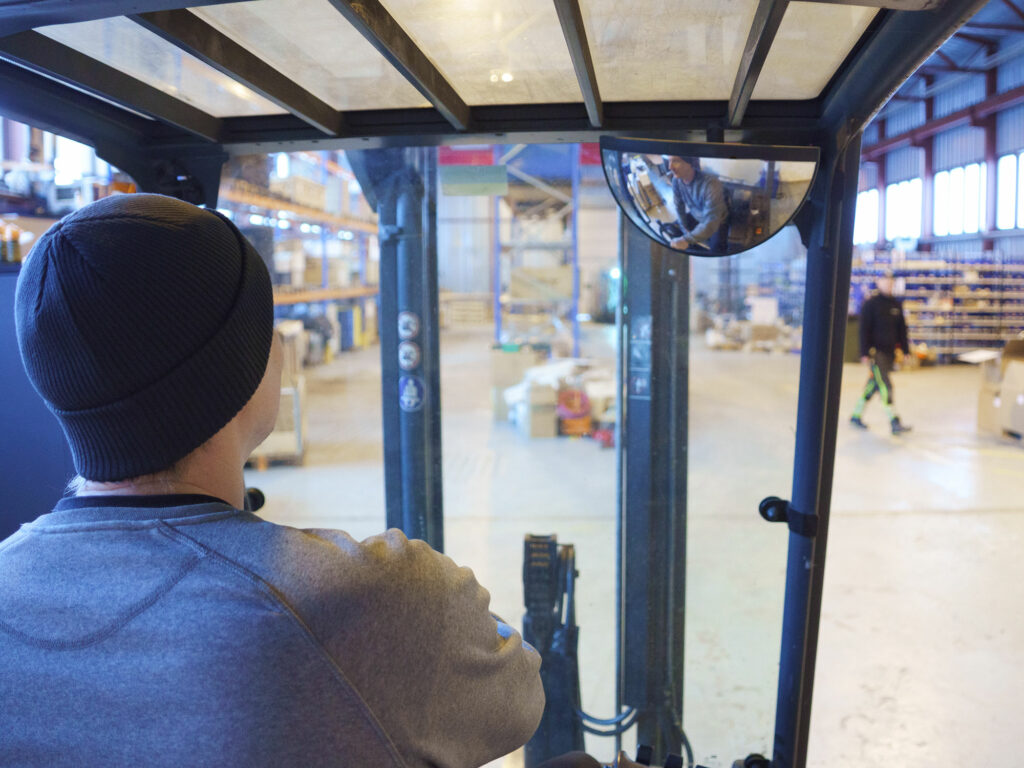 We have been observing the development of technology and customer needs during the last 50 years. The material and equipment stored at our logistics centres have been optimised according to customer needs and seasonal demand. In fact, our storages and well networked logistics professionals are our greatest strenghts. Thanks to the short lead time of spare parts delivery, we can provide fast service for our clients.