Maintenance contracts
By choosing an MV-Jäähdytys maintenance contract, you can rest assured that you
have the fastest and most reliable contractor on the market to service your cooling,
heating, and professional kitchen equipment.
MV-Jäähdytys has strong human resources to ensure the availability of maintenance anywhere in Finland
Our annual maintenance contract provides peace of mind, as it guarantees operational reliability and fast maintenance for your equipment. With almost 300 employees and a partner network, MV-Jäähdytys is at your service nationwide. We are one of the few companies in Finland that can handle all annual maintenance and fault repairs for professional kitchen equipment, cold and freezer spaces, heat pumps, and cooling equipment.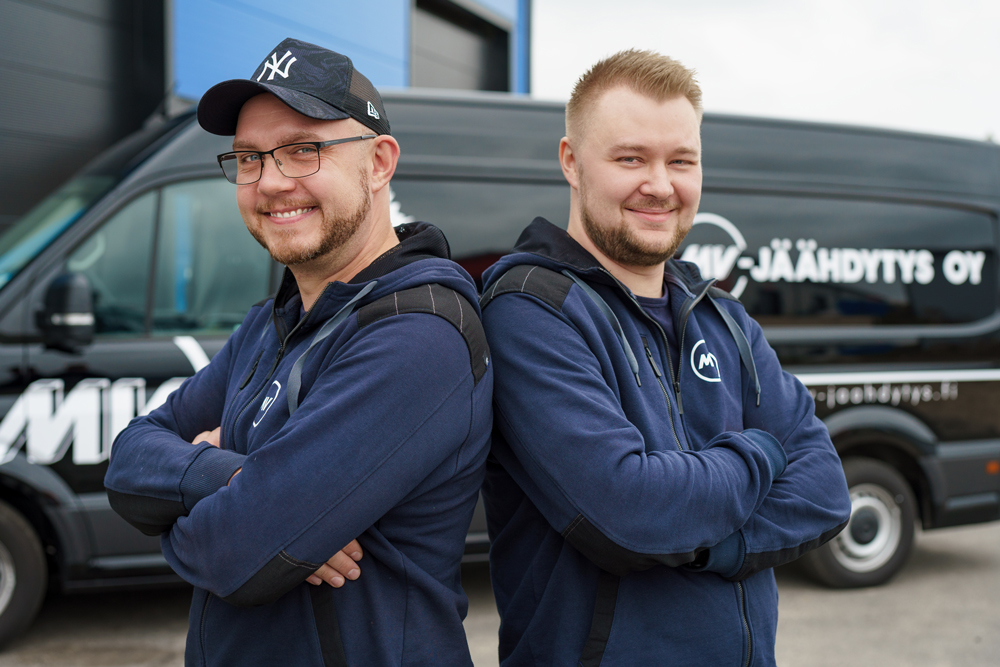 Regular maintenance guarantees operational reliability
Our maintenance contract customers throughout Finland speak with one voice, as they recognize that the need for on-call fault repairs has significantly decreased during the maintenance contract period. Thanks to regular maintenance, the equipment's operating lifetime will be longer, and maintenance will improve the equipment's energy efficiency. All legal obligations will be fulfilled with certainty because MV-Jäähdytys takes care of them. We remind our customers of upcoming annual maintenance and schedule them according to our customers' preferences.
Our maintenance contract customers appreciate our fast maintenance and the reliability of our services
When you call MV-Jäähdytys, you can cross out one concern from your list. MV-Jäähdytys is renowned for its fast maintenance service and reliable services, which have earned us credit from our customers. We repair and service equipment promptly and with a high level of expertise to ensure it remains in good condition. Ensuring the safety and reliability of critical equipment is of utmost importance to MV-Jäähdytys, as we aim to guarantee that our customers' businesses can run smoothly.
24/7 on-call maintenance service
Our services are available throughout the year, around the clock. You can contact us at +358 20 786 1900 to request a professional on-site, even in the middle of the night. We have large logistics centers located all over Finland, which allows us to deliver even the most special spare parts or substitute devices to our customers as quickly as possible. To date, we have not left a single device or piece of equipment unrepaired, and we take pride in this achievement.
A Brand-independent contractor for already 50 years
We service, install, and repair all equipment and devices from all brands and manufacturers, including Electrolux, Dieta, Metos, Viessmann, Hermetel, Porkka, Miele, Deko, and Olion. When servicing equipment, we use both the manufacturer's recommendations and our professional knowledge and expertise gained over several years.