Solutions
Our services cover the whole life cycle of the equipment – all over Finland.
If it is meant to cool, we will install it. If you care for its condition and the length of its life cycle, we will maintain and service it. When you want to modernize, we transport, recycle, and bring new equipment on site.
Cooling technology is required for example in real estate air conditioning, in other words, cooling the space and the intake air, in heat producing server spaces, in cold and freezer spaces in restaurants and hotels, in storages, in healthcare for cooling MRI rooms, and in industrial process cooling.
Our expertise includes also clean rooms and environmental control in laboratories. In addition, we provide special solutions for e.g., food industry, MRI trucks and pharmacy automation systems.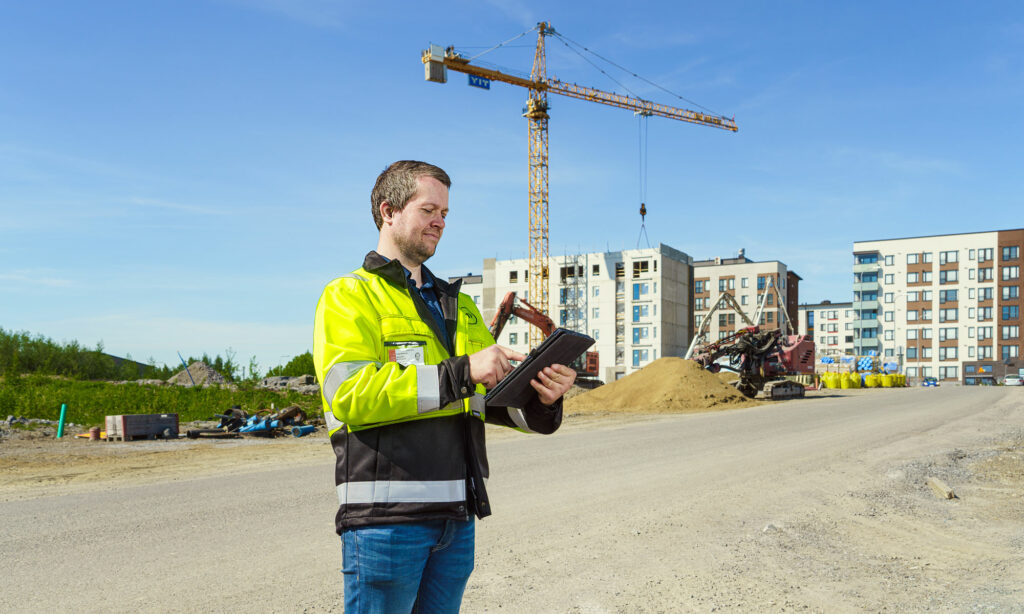 Our services
We service and install all equipment and brands:
process cooling equipment, such as water chillers
oil and cutting fluid mixture chillers
cooling equipment for air-conditioning
heat recovery systems
cooling equipment for server spaces
VRF -devices
split systems, in other words, air source heat pumps
cooling equipment for intake air
cold and freezing spaces
MRI equipment
Installation of equipment and extended guarantee
We install all cooling equipment and cold and freezing spaces of all brands, regardless of the refrigerant or coolant used. Our experts are familiar with all brands and are happy to give recommendations on the best solutions for the customer's needs.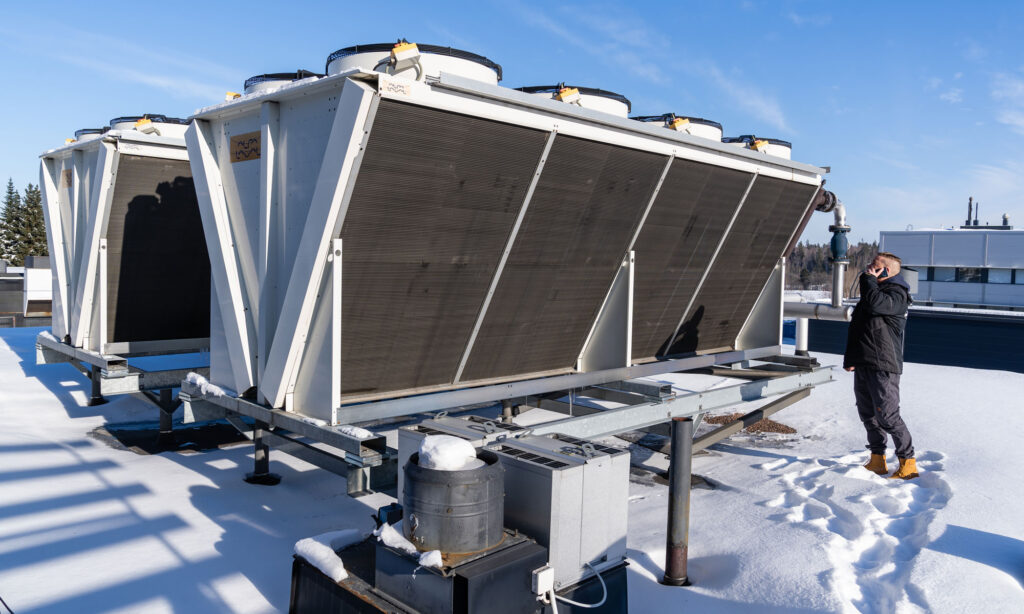 The relentless team of MV-Jäähdytys is commited to make its customers lives as easy and safe as possible. That is why we provide an extended guarantee period of 12 months, as a benefit for our customers who have purchased new equipment. That is to say, you will get an extra 1 year guarantee on top of the 2 year guarantee provided by the manufacturer! This MV Extended Guarantee applies only for cooling equipment installed by MV-Jäähdytys. You can redeem the extended guarantee by signing a three year's fixed-term maintenance contract with MV-Jäähdytys, to which we grant a care-free (1 month) notice period.
Feel free to ask us for a quote tailored for you!
Annual maintenance
Anticipation is the key to ensure the reliability performance, safety, and economic efficiency of the equipment. With the annual maintenance contract MV-Jäähdytys undertakes the maintenance of its customer's equipment. We take care of the customer's legal obligations as well as the performance and fonctionality, energy efficiency and long life cycle of the equipment. In addition, we are responsible for providing proper documentation and for its storage. Each of our annual maintenance contract customers will be appointed with their own supervisor, with whom annual maintenance will be scheduled at the most suitable time for the customer.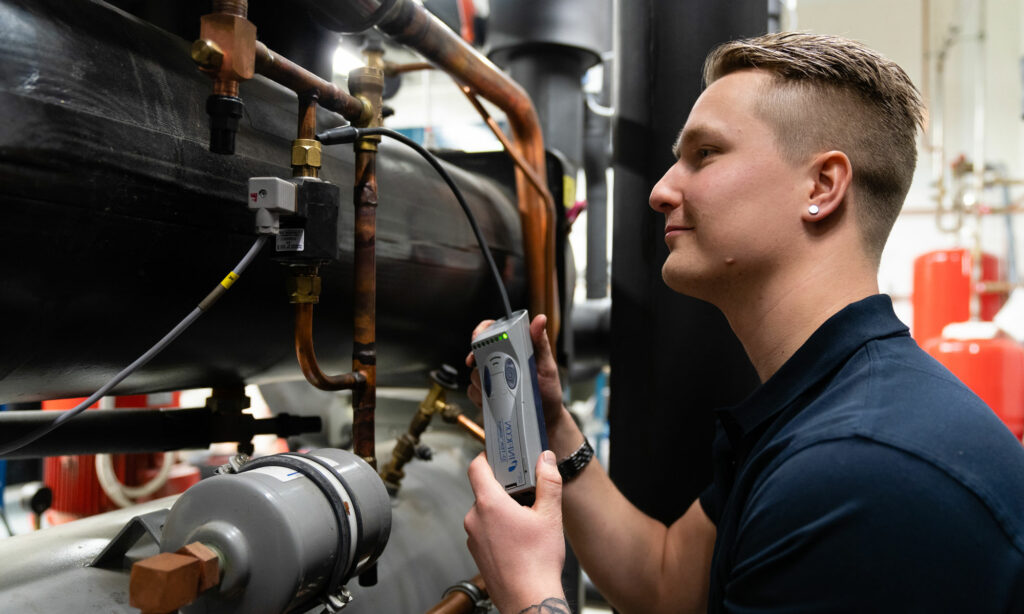 While planning the annual maintenance contract, it is possible to execute an anticipatory analysis of the equipment. Based on the analysis, we will create a quote including all the legal obligations of the owner of the equipment, such as leakage checks and in addition, all recommended measures and maintenance intervals for each piece of equipment. The quote is based on the experience and recommendations of MV-Jäähdytys. It will be discussed with the customer and can be tailored according to the customer's wishes.
Read more about our annual maintenance contracts!
Fault repairs
Accidents are often unexpected. When summer's first heatwave puts your cooling equipment to the test or a burnt fuse from the switch board makes freezers melt, we rush to the resque.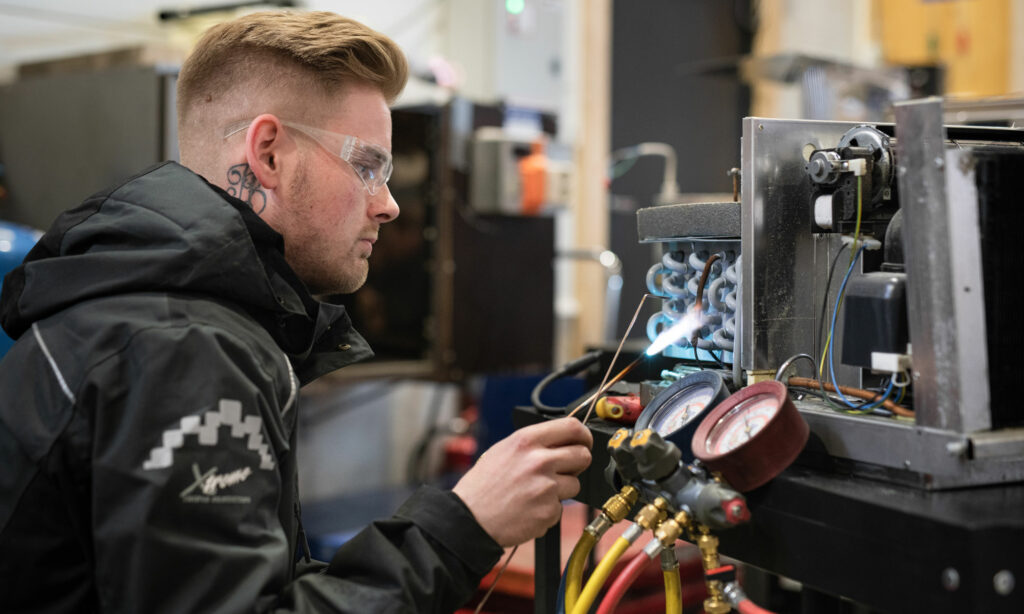 Our on-call and service number +358 20 786 1900 is available 24/7, nationwide. The most common needs for fault repairs are refrigerant leaks, breakdowns of electronic components, and faults resulting from impurities. Our maintenance technician will schedule a time for repair together with the customer and verify, which refrigerant or coolant is used, the right tools and spare parts, as well as other necessary underlying information, to waste no time, and to be able to start repairing the fault right at the time of arrival.
Projects and professional services
We design and create cooling, cold, and freezing solutions as well as solutions for environmental control for various industries and needs. Our customers are, for example, construction companies, plumbing companies, building maintenance companies, industrial plants, and manufacturers. Our project managers are experts in their industries and can design any cooling system and carry out the project from the very beginning to the end. Together with the customer, and based on the customer's needs and wishes, we will design a solution, which will be resistant, energy efficient and have low life cycle costs.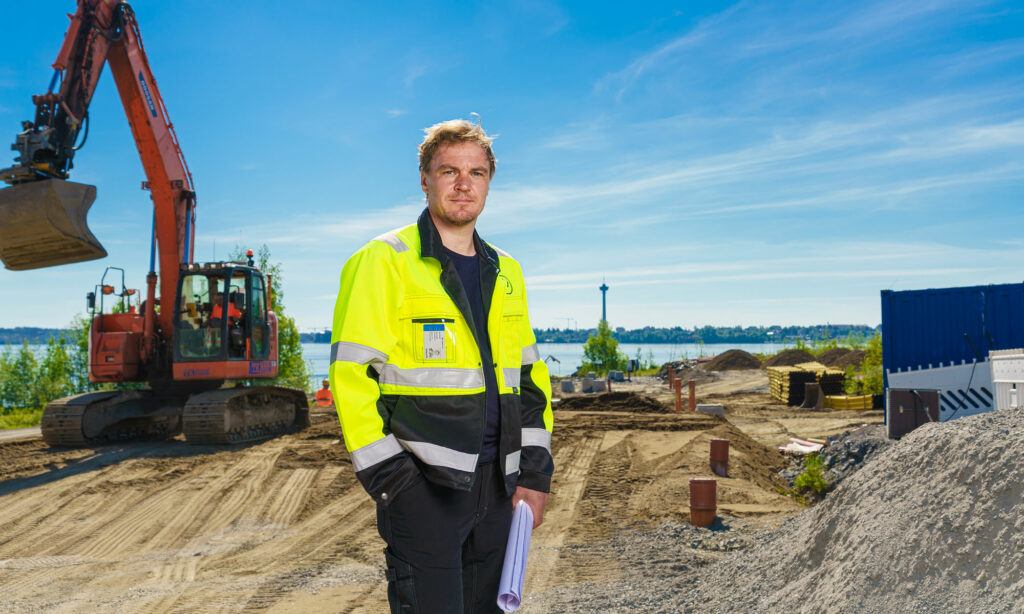 After getting to know the site, we will create a quote based on a mutual roadmap, sign a works contract, supervise the activities at the construction site, and finally hand over the ready-made plant to the customer. At the end of the project, the project owner will receive an exhaustive report and is usually willing to continue the cooperation in terms of a maintenance agreement.
Our customers choose us, because our expertise is beyound doubt and it goes hand in hand with our competitive total price of the project. Feel free to ask more from our project managers! Each of our project managers and supervisors have been nominated to their tasks thanks to their acquaintance and special knowledge. All of our experts provide consultation for example for choosing coolants/refrigerants and equipment, perform analyses of refrigerants and refrigerant flow , give advice for challenging conditions of use and provide training and guidance for the use of the equipment they have installed and serviced. Each of our customers have their own expert at their service.
Rental equipment
We have solutions for sudden problematic situations!
We offer several transportable cold storage trailers that reside in Tampere, Jyväskylä and Helsinki. We can deliver the trailers nationwide directly to our customer. The trailers are primarily meant to temporarily store groceries and can be adjusted to any temperature between + 15 and – 22 celsius. These cold storage trailers are utilized as temporary storages for example in defrosting and cleaning cold- and freezer rooms. They are also reserved for surprising equipment malfunctions when the groceries cold chain must remain intact. The cold trailer makes it also possible to carry out repairs and maintenance during the work week.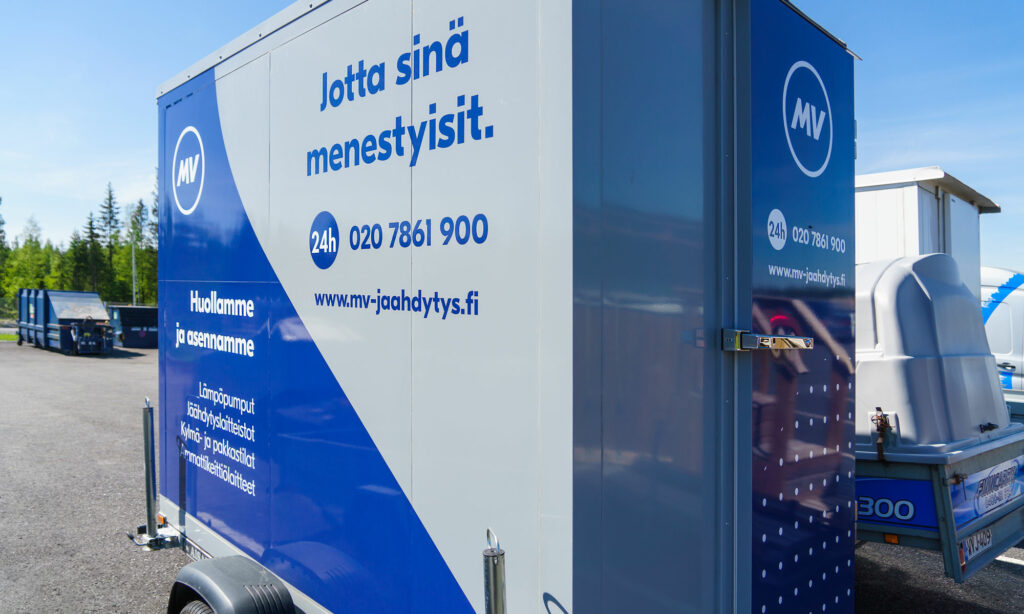 In addition to the transportable cold storage trailers, you can also find cold drawer cassettes, power packs for drawers and solutions for temporary cooling of server spaces and IT areas, in our logistic centers. From time to time, we rent also other vital equipment such as water dispensers. It is always worth calling and asking!
Equipment and spare parts delivery
We have our own efficient in-house acquisition organization, which guarantees fast delivery of equipment, spareparts and components. We maintain an exhaustive collection of refrigerants/coolants, and cooling components, yet our purchase organization can make fast orders of also special and rare components and spare parts.  Our customers order for example water dispensers, electrical cabinet coolers, equipment for drawers and, in general, spare parts for cooling equipment.  There is practically nothing our meditorious logistics professionals couldn't deliver.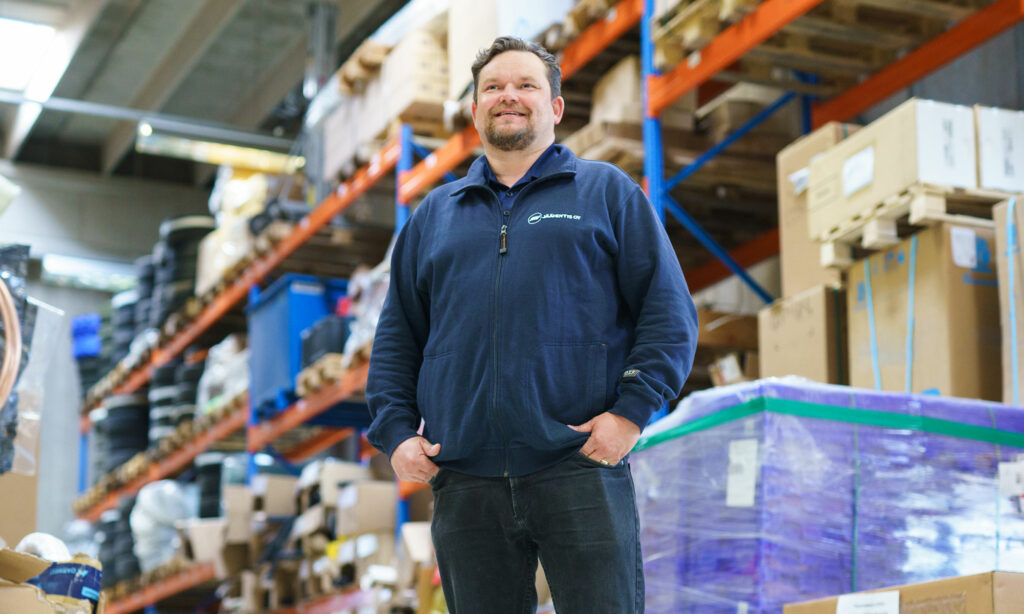 It is very likely that the product our customer needs can already be found on our shelf. We have been observing the development of technology and customer needs in the industry for the last 50 years. The material and equipment stored at our logistics centres have been optimised according to customer needs and seasonal demand.
Call +358 20 786 1900 and ask more!